Click HERE to access the Dictionary.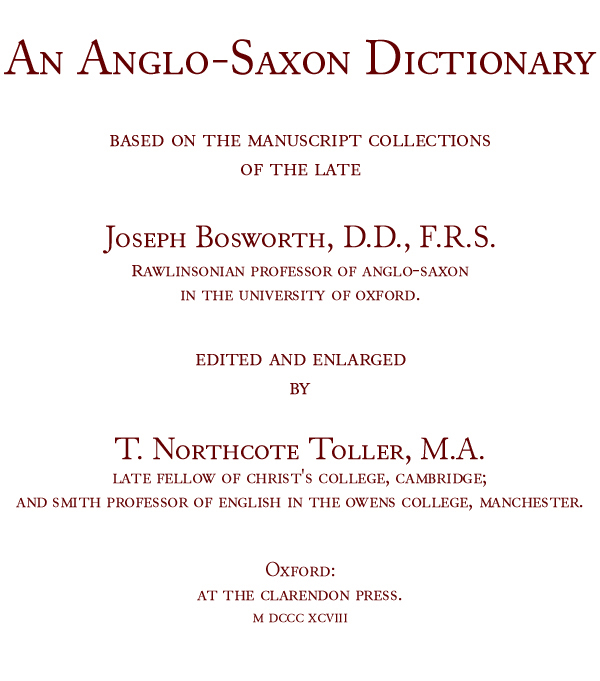 ---
Since 1898, Bosworth-Toller's Anglo-Saxon Dictionary has been the primary lexical reference for study of the Anglo-Saxon language. The printed monograph was digitized under the direction of Sean Crist, with funding provided by Joel Dean grants, at Swarthmore College. Click HERE for more information.
This digital image version of Bosworth-Toller has been assembled using an adaptation of Ebind, a method for binding together digital page images using an SGML document type definition (DTD) developed at the University of California, Berkeley, in 1996, by Alvin Pollock and Daniel Pitti.
Click HERE to access the Dictionary.